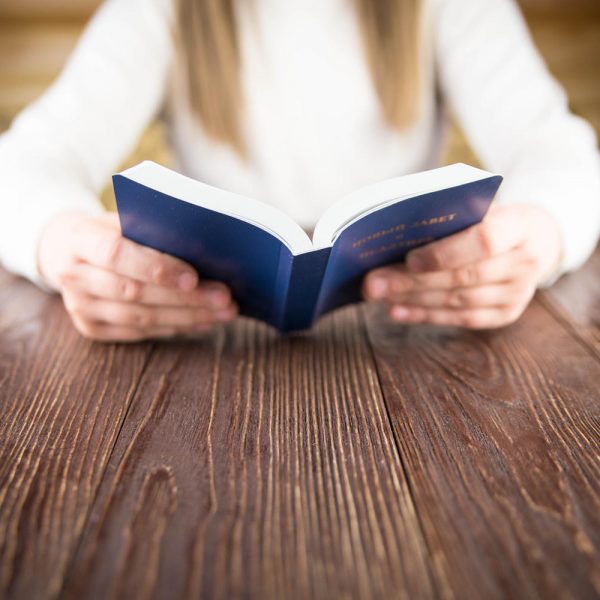 2020 is coming to an end. In your thankfulness, as you reflect on God's continued protection and what He has done for you, ask yourself this. WHY has God kept you alive? Asking that question can help you to prioritise God.  The previous message (VOL 30 ; 20 Dec 20) focused on revelation and the importance of having it.  Revelation enables us to move to a deeper level of understanding. Without it, we are at risk of merely operating on a superficial level. This renders us unable to truly grasp spiritual concepts beyond this state. Take time to pray for God's true revelation so that your life will be transformed to a deeper level. You see, Jesus was different because of the revelation within Him. If you just look at Jesus as a normal Jew, then you won't see Him as the Saviour. If we do not understand Jesus as "the way,  the truth and life," then we will not see heaven.
This year, we have been constantly reminded that we are not in control. We have had to rely on God's all knowing nature and believe that ultimately He is in control. Nothing is hidden before the Lord. Nothing is a surprise to Him, as such, He is already aware of what 2021 has in store for us. Therefore, it is important that we go where ever God leads us. This will allow us to remain under His protection. We know that as Chrisitians, we still encounter challenging circumstances. However, we are reassured that by letting God take control, He will always direct us through all difficulties. You must understand the times we are in. Are you spending your time chasing the wind, or are you spending time doing the will of God? If God has taken you this far, do you have the insight to see that it is God who has protected you? Are we living our lives in reflection of this understanding? Think about what you are prioritising? What enables you to be alive should be your first priority. The giver of life deserves to be given your full attention.
Deuteronomy 29:2-6, 9, 18.
For the 40 years that the Israelites wandered in the wilderness upon leaving Egypt, neither their clothes nor sandles wore out. In fact, God provided their every need. In the scriptures we see Mosses reminding the people of the things God had done for them. Sometimes it is easier to focus on our lack. Here is an analogy. When a 3yr old child asks for something, they do not know that one has to go to work in order to attain the means required to purchase it. Therefore they cannot comprehend the value behind it. In the same way, sometimes we assume blessings and do not understand the magnitude of the blessing of life itself. In doing so, we withhold appreciation due to God for all His provisions. There have been times in the bible when God has lamented that His own people do not recognise when He has taken care of them (Isaiah 1:3). Remember, the colour of the glasses you put on determines the colour you see. The lense you use determines the angle. Do not let negative past experiences determine your perception of the present day. You must remove the tinted glasses that vale your vision in order for you to acknowledge GOD'S hand. Take the time to reflect on the miracle that is your life. The word of God can only make a difference, if you put it into perspective. This year alone, many people have lost their lives, others have gone without. DO NOT be ungrateful, even if you only have a little. Regardless, God has still taken you this far. Let us take this opportunity to live a life worthy of this. Be mindful of how you spend your time because it is not renewable. Once it has gone, it cannot be replaced. As such, it is important for us to be intentional with how we spend it. God must take presidence. At times, we become so focused on trying to complete certain tasks before the end of day, and neglect to give God His place. Why not try to ensure you are also allocating time to think about what you would like to accomplish for God. What good comes from chasing the things of this world if you end up losing your soul in the process? Therefore, as 2021 approaches, realign your priorities so that you can focus on seeking the Lord and doing His will.
Isaiah 5:1-7 talks about fine vines that were planted and protected to prevent anything from devouring them. However, when the vines were ripe, they produced sour grapes. The vineyard represents believers and the vine dresser represents God. If we compare this to us, God has continued to cover us under His protection, yet we still produce bad fruits. Let us admit our wrong and repent from our ways.  We do not know what tomorrow has in store for us, but we do know that if we walk accordingly, then God is in control. If we take Isaac as an example, we are able to see that following God's instructions can produce an outcome where it may have previously been deemed impossible. During a severe famine, Isaac was told by God to stay where he was and live as a foreigner in that land. By listening to that instruction, Isaac was able to prosper and harvest more crops than he had planted.  Isaac did not need rain, fertile soil or the protection of people. Rather, all he needed was sincere obedience. This facilitated God's protection over his life. It is written that consequence would befall anyone that harmed him.(Genesis chapter 26). No matter what the season is, or what we are going through, God's protection is upon us if we walk in His instruction.
Are you worshipping in the intended manner? Do not be mistaken that being given grace enables you to do whatever you want. Strive to do what is right, for your body is the temple of the Lord (1 Corinthians 6:19).Remember that not everyone who says Lord, Lord, will enter the Kingdom of Heaven (Matthew 7:21). God has preserved your life today so that you can serve Him. Look back as an individual. Start to prioritise things differently and earnestly value God. Remember that when the vineyard continued to produce sour grapes, there was no longer a need to protect it. Therefore, let this new year be a renewal of your mind and heart. Be mindful of the lenses you view the world and your pursuit of what's in it. Truly believe that your very being is because of God and watch as your life is completely transformed.